19

Human Resources

Miranda Walston
Textbooks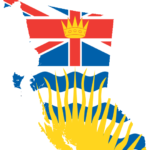 People Learning and Development: Transforming people and organizations through learning (CC BY-NC) by Monica Affleck
This guide serves as an interactive resource for HR/business management students, HR professionals, and anyone involved in employee development at work. Developing a skilled workforce is top of mind for today's organizations. The world as we know it is changing and so are our workplaces.
Workplace Role Play Scenarios (CC BY-NC) by Dr Sarah Steen
This book has been designed to provide a range of workplace scenarios that can be utilised for experiential learning covering difficult conversations, negotiation and mediation. The scenarios provide learners with the opportunity to engage in different role-plays and provide learners with the opportunity to reflect on their experience with reflective questions.
Media Attributions